Grieving HEARTS* Group
An enhanced grief support group developed to help grieving adults move towards wel-being. Groups are forming on an on-going basis.
Grieving HEARTS* Group is a safe space for adults grieving the death of a significant person in their lives to get support and share experiences. Beyond support, group members will learn about grief and optimize how they can best cope and recover through a multi-layered approach outlined in the acronym HEARTS. Grieving HEARTS Group is for adults grieving the death of a partner/spouse, relative, adult child/child, or parent.
The HEARTS group was developed by Elise Gaul, LPC, CT to offer an enhanced support group experience. Elise is a certified bereavement expert (Thanatologist) and a licensed counselor with over 25 years experience as a counselor and educator. The group utilizes a broad spectrum of approaches including educational approaches, mindfulness, neurobiology, cognitive and expressive approaches along with traditional support. The group will help participants determine what is best for their particular style of grief and work towards greater well-being.
HEARTS Group will focus on: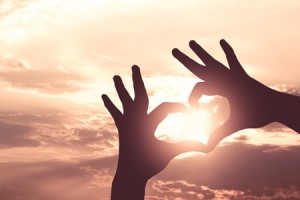 Healing: Processing the wounds left by loss and related experiences.
Education: Information about grief including common grief reactions, and the psychology and physiology of grief.
Awareness: Learning about your own grief  style and rhythms of thoughts, feelings, & moods.
Recovery: Exploring your future and potential for greater resilience.
Tools: Trying out ways to manage grief more effectively.
Support: Being with others in a safe environment for comfort and encouragement.
Time: Mondays or Wednesdays evenings for 8 sessions.
Fees: Limited group size, 6-8 people only. $480 for 8, 90 minute group sessions.
Location: 505 S. 22nd, Philadelphia, PA 19147 or 26 Summit Grove Avenue, Bryn Mawr, PA 19010
Call 610-202-0905
Email: elisegaul@verizon.net or use the contact form on this page.
Call or email for yourself or for a friend to see if it will be a good fit. If the times offered aren't convenient, additional groups will be added based on need. Please inquire with no obligation.
Grief, Loss, & Transitions: Individuals
Healing Hearts and Minds After Loss
After a significant loss, our world has forever changed. Grief can impact us internally on many levels—emotionally, cognitively, spiritually, physically. We also find that there are external changes to cope with as well, such as relationships, roles, social status, and plans for the future.
My clients often report that they have received a lot of advice from well-meaning supporters, but they find that their own experience is completely, utterly unique. They come to see me because they want to sort out their own experience away from expectation or pressure. They need to grieve, but they also want to find a way to well-being too.
Grief responses are very diverse. For some people grief completely saps energy and interest in the world. Many people describe it as a "fog" similar to profound depression. They feel flattened emotionally and experience physical aches in addition to emotional pain. They may find that they can't stop crying or they avoid crying fearing they will not be able to stop. Others experience intense energy following a loss. They may be unable to sleep and find themselves pacing, over-working, and desperate to stay busy.  Many people find themselves ping-ponging between extremes.
Grief reactions can become problematic if we can't find relief from an overly stuck or rigid state or an overly activated, chaotic, and anxious state. I find that most people know when they need help, they just have to make a step to getting there.  If you are grieving or know someone who needs help, contact me and I would be more than happy to help decide if grief counseling can help.
When we grieve because of a change such as a move, loss of a job, or the end of a relationship, grief can be intense even though there has not been a physical death.
When there is significant loss, there are usually things we need to do, think about, and feel. A healthy mind approach to grief, loss, and transition honors all three of these needs and:
Offers support and compassion for processing grief on all levels.
Provides tools for coping with difficult states of mind that are often part of grieving.
Provides a non-judgmental place to process memories and feelings about the loss.
Helps clients find their own path to healing and well-being and balance the thinking, feeling, and doing aspects of grief resolution.