LPC Supervision
I am an experienced supervisor and love to help clinicians gain their LPC. I strive to make a strong connection with supervisees to make the relationship as rewarding as possible. In supervision, I provide concrete tools for helping clients. I share my own materials as well as those I have accumulated through my own research and training.  During supervision, I provide information and insight for practitioners on issues such as transference and counter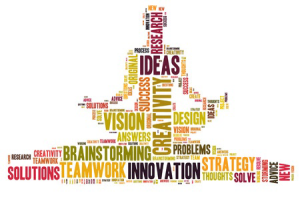 transference, ethics, boundaries, cultural diversity, self-care, and identity as a therapist. I work in a relatively unstructured way and allow practitioners to bring issues and topics that meet their needs while keeping in mind and meeting the rigorous Pennsylvania licensure requirements as set forth by the Department of State.
Most LPC candidates are working very hard and, typically, in settings with high demands and limited resources. I make an effort to support supervisees as professionals in all aspects of their work while being flexible with scheduling and fees.
Contact me to discuss whether I have openings and if we would be a good fit to work together.
Testimonials from recent supervisees:
I have worked with Elise Gaul in a professional capacity for approximately two years. In our work together, Elise has provided high-quality supervision that has helped me grow as a mental health therapist. When I first began supervision, I was very new to the field and felt nervous about my skills and abilities in a professional setting. With Elise's support and supervision, I am eligible to become a Licensed Professional Counselor and feel much more confident in my approach to therapy.
Elise uses a "healthy mind" approach that has been beneficial in both helping me understand and treat my own clients, as well as how to handle common therapist concerns (i.e. burnout, countertransference, etc). She provides positive feedback and support while also encouraging you to develop your own skills, thoughts, and approaches. Each supervision session is thought-provoking and I have found myself using a similar "healthy mind" approach in my own work. Based on my interactions with her, I believe that she makes an excellent therapist who works collaboratively with clients and builds upon their strengths and abilities.
I have found my time with Elise to be very rewarding, and I will miss working with her on a regular basis once I obtain my LPC. I cannot recommend her enough!
-Amy Schiowitz, MS
I have known Elise Gaul for over a year and a half.  She has had a significant impact on me as a clinician.  As a clinical supervisor, Elise is warm, attentive, and flexible with scheduling and payment arrangements.  She has a natural ability to transfer to her supervisee, evidenced-based skills and education that she has acquired over her years in practice.  This takes place with ease during face to face sessions.  Elise invested a great deal of time and energy into getting to know me as an individual, and her person-centered approach helped with my own discernment of clinical areas in which I would like to specialize based on my strengths and experience.  Elise is well-read and always has a relevant resource/research article for further discussion on behavioral health topics.  I greatly appreciated this as a supervisee.  Her expertise in mindfulness, grief & loss, interpersonal neurobiology, and ADHD was especially helpful to me.  Elise's supervisory style instilled a confidence within myself and my own clinical judgment.  Our sessions motivated me to think creatively about interventions and my future professional goals.  Elise offers caring, consistent, and constructive feedback which inspires resiliency and self-care for the practitioner.  Elise is also very familiar with the state licensing requirements and process and can offer supportive advising on this matter.  I highly recommend Elise Gaul as an LPC supervisor!
Stephanie Iannucci, MS, LPC, Licensed Behavioral Consultant & Mobile Therapist