A Healthy Mind is the best predictor
of a Happy Life
---
Results-Oriented Approaches
Relieve anxiety and symptoms of stress
Alleviate depression and low mood
Boost resiliency
Improve attention and focus
Keep a sense of balance and well-being
Renew a sense of purpose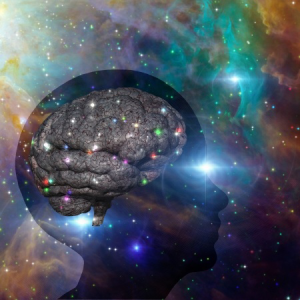 Our work together will emphasize practices that maintain a healthy mind, crucial for a sense of well-being and happiness.
---
My Approach
My practice and approach to supporting you in developing a healthy mind uses evidence-based techniques, while still emphasizing your unique needs and experience.
Mindfulness-Based Tools
Cognitive Behavioral Therapy
Interpersonal Neurobiology
EMDR: Eye Movement Desensitization and Reprocessing
Brain-based Techniques
Dialectical Behavior Therapy
Why A Healthy Mind Approach?
Traditionally, theories of psychology have avoided defining the mind. Psychiatrists, psychologists, counselors and other mental health professionals have long been working to treat disorders of the mind, but incredibly, few if any of us actually had a course defining the mind. Meanwhile, scientific inquiry has tended to focus on mental illness rather than mental wellness and rarely were we presented studies on understanding what it means to be healthy.
I refined this approach based on extensive experience working and training as a therapist. I enhanced this by studying new research on the brain, stress & trauma physiology, and happiness research. I also have extensive training and practice in mindfulness and interpersonal neurobiology.
A Healthy Mind approach:
Provides tools for improving well-being.
Utilizes science of the brain and physiology while valuing personal experience above all.
Empowers people to master their own minds for permanent change.
Raises the bar of well-being by challenging people to use their whole brain and all of the faculties we possess that make us human.
Builds capabilities such as stability, focus, calm, insight, compassion, vitality, happiness, and more..
Healthy Mind = Happy Life for You.
Life is precious. You want to live with appreciation, a sense of purpose, and JOY. Life is also stressful and challenging at times. We all need tools to meet what comes and to stay in balance.
How can you fully appreciate your life? Too often, we make great and completely unnecessary sacrifices in the service of over-working, rigid beliefs, avoiding the judgement of others, or other mental straitjackets. We subjugate meaning, joy, connection, and our own inner voice. The result is depressed mood, fearfulness, anger, and anxiety. These are the signals that our needs are not being met and our ability to be happy and appreciate life (a healthy mind state) is severely compromised.
If you are visiting my site, you are probably considering a change in your life or looking to feel better.
You have come to the right place.
Strengthening the mind is a positive step for everyone.  If you are someone who has been diagnosed with a mental illness or someone who is looking to feel happier or less anxious.
A healthy mind is fundamental to our well-being and happiness. 
People come to therapy because they are experiencing unpleasant mind states such as anxiety, anger, sadness, dullness, or negativity. These mind states have become persistent enough to cause symptoms or to noticeably interfere with life or relationships.
Others come to therapy because they are dealing with events such as illness, loss, life transition, or trauma and, as a result, are experiencing more suddenly difficult mind states, moods, and challenges.
A Healthy Mind approach is effective in providing support and tools to address persistent and difficult mind states be they old patterns or new experiences and learning how to reliably return to a sense of well-being and balance even during difficulties.
I specialize in working with adults, teens, and couples who have experienced difficult challenges, traumatic events, serious illness or loss. I also work effectively with individuals experiencing anxiety or depression due to childhood/past experiences or due to the accumulated stress of day to day living.I have found that while my clients appreciate me for being a compassionate and non-judgmental listener, they are looking for a direction and strategy for feeling better and staying that way.
I base my strategy on over 20 years' experience and success as a therapist and educator and on current research on the brain, emotion, resiliency, and happiness. I am committed to helping my clients cultivate healthy minds and happier lives.
Our work together will navigate the difficult times and help you to return to a place of strength, happiness and resiliency. Together we will put together a plan for you to meet your needs and goals.